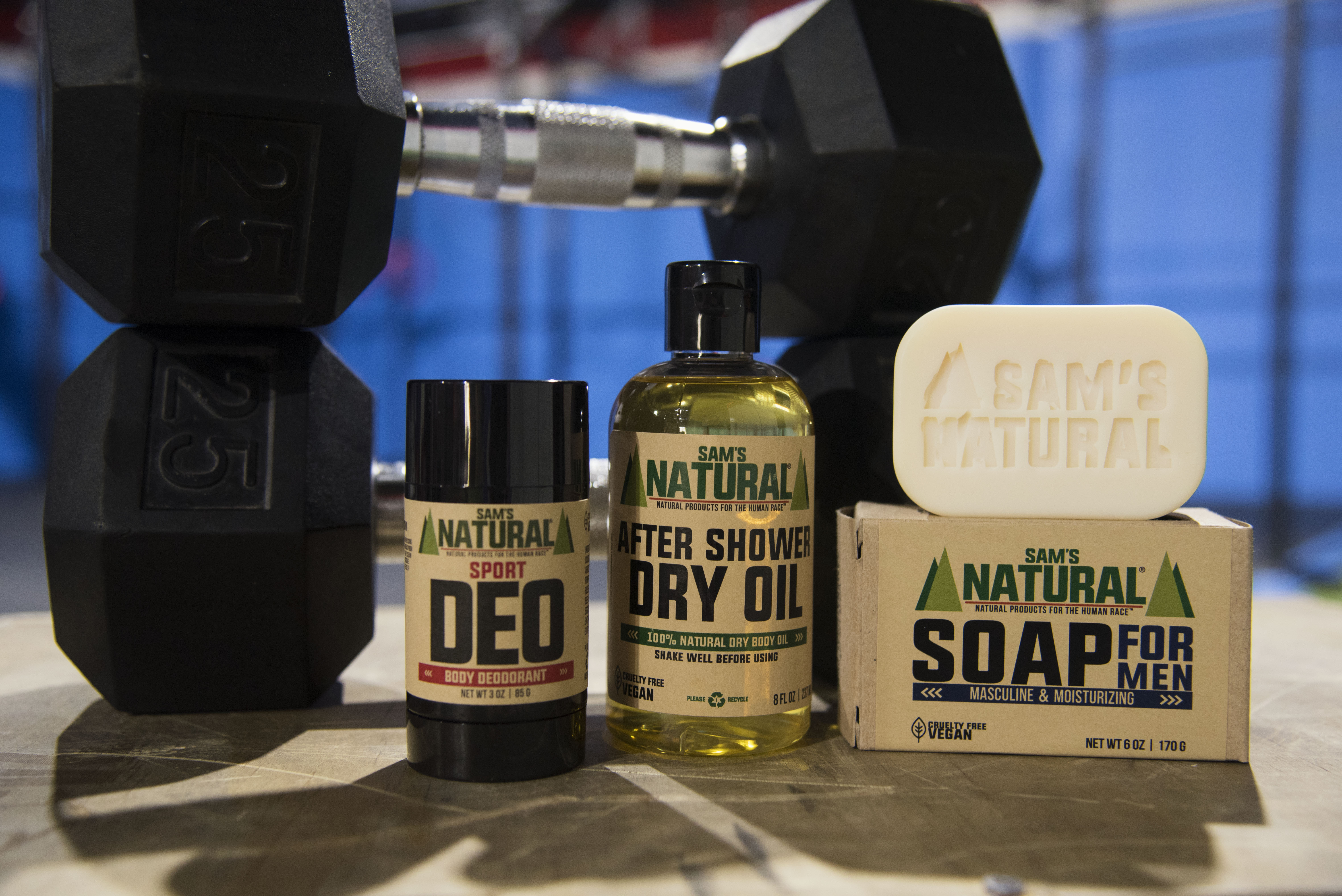 ATHLETIC SAM
At home, in the gym or on the trail, he knows how to push his physical limits and look good doing it.
Gift him with the energizing citrus scent of our Sport deodorant and add our gently scented, natural Soap for Men, and our moisturizing After Shower Dry Oil for the perfect post-workout clean. For everyday use or after a workout, a flawless, winning combination for even the most active man.
Our Picks for Athletic Sam
Sport Deodorant – $9.95 SALE $7.47 
Soap for Men - $8.95  SALE $6.72 
After Shower Dry Oil - $19.95  SALE $14.97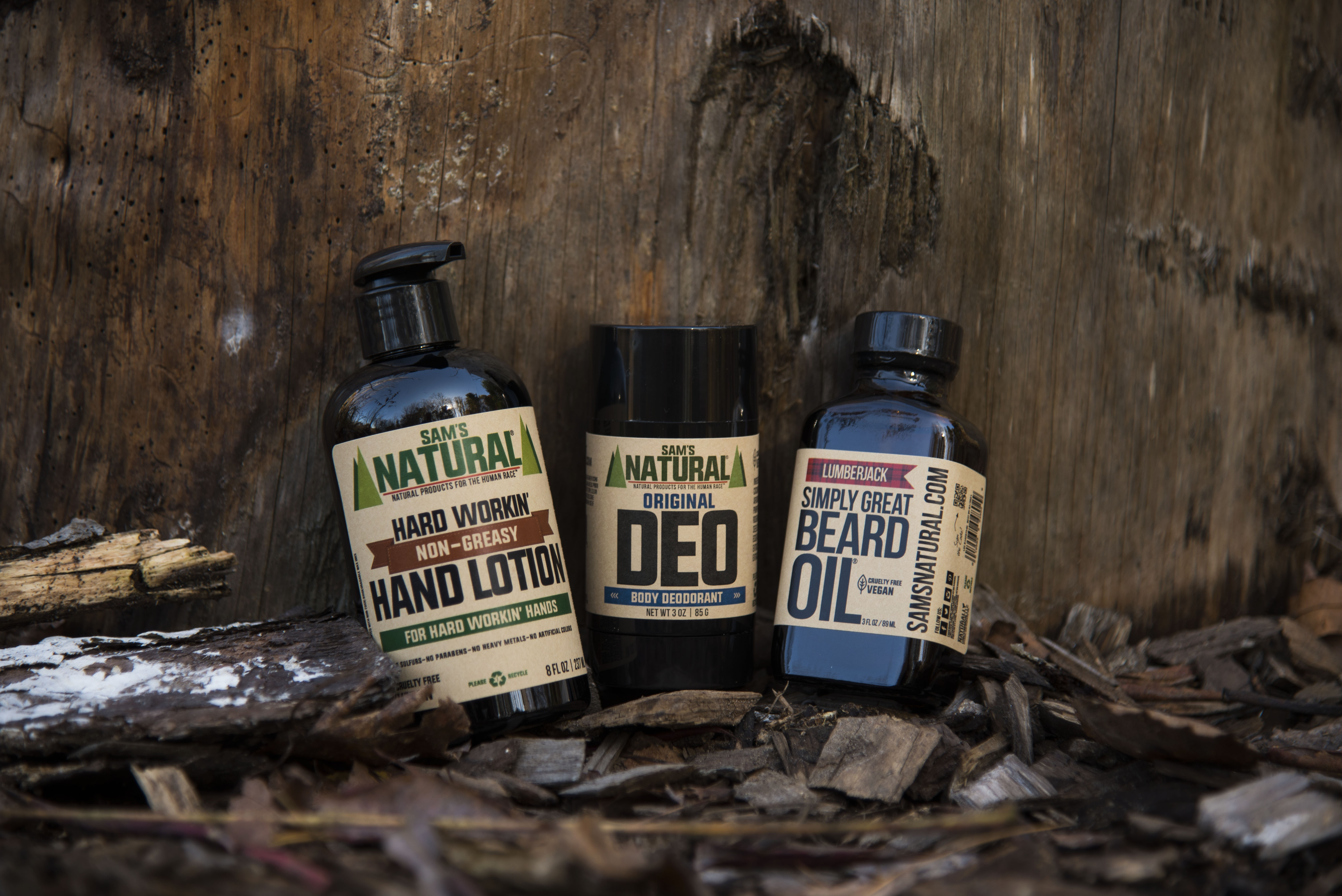 RUGGED SAM
He's all about the outdoors and working with his hands, demanding products that last and work as hard as he does.
The fresh woodsy scent of our Original deodorant partners perfectly with our handcrafted Lumberjack Beard Oil and Hard Workin' Hand Lotion to give your rugged man everything he needs to feel and look his best.
Our Picks for Natural Sam
Original Deodorant – $9.95  SALE $7.47 
Lumberjack Beard Oil - $19.95  SALE $14.97 
Hard Workin' Hand Lotion - $17.95  SALE $13.47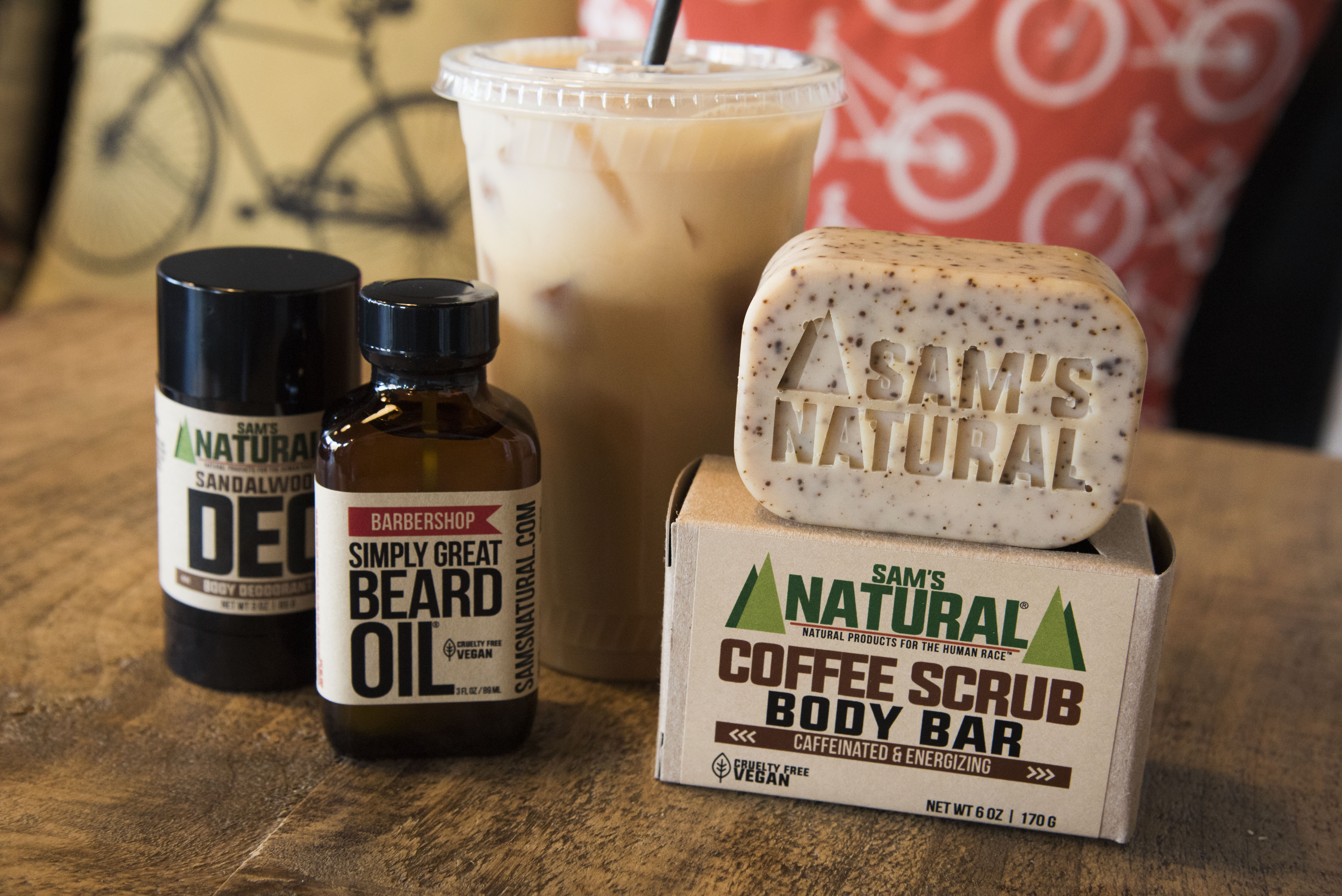 MODERN CLASSIC SAM
He knows what he likes and is confident in his own skin with a style that is timeless, but with a modern twist.
Like him, our Sandalwood deodorant is bold and smooth with a calm air of self-assurance. Pair it with our invigorating hand-poured Coffee Scrub Body Bar and the classic scent of our Barbershop beard oil for a combination sure to please his discriminating taste.
Our Picks for Modern Classic Sam
Sandalwood Deodorant – $9.95  SALE $7.47 
Coffee Scrub Body Bar -- $8.95  SALE $6.72 
Barbershop Beard Oil - $19.95  SALE $14.97